Our Commitment to Children's Dental Education
An amazing team of dental superheroes have been spotted combating Kraven Sweets and his sneaky bacteria minions. Dent Strong, TB Bristle and Flurry Dentifrice are helping children everywhere learn about the importance of oral hygiene and how to keep teeth healthy, shiny, and clean.
Seeing the need for positive dental role models and heroes, the creators of "Don't Forget to Brush Your Teeth" (www.LetsBrush.org) assembled the Dent Strong team. Their stories and adventures help children understand the importance of healthy diets and oral hygiene in a fun, inspiring, and memorable way. With these incredible heroes, adventure and learning is always just around the corner.
What sets Adventures of Dent Strong apart is our vision of a holistic approach to dental education. For education to be successful, long-lasting, and life-changing, it must be delivered through multiple channels and experiences. Working together with parents, educators, and oral health professionals, we can make a difference.
Fred Rogers (Mister Rogers' Neighborhood) really understood children well. He knew that children need to have fun and use their imaginations when learning new lessons. When we teach lessons in oral health, we prioritize entertainment and imagination, which allows us to deal with serious oral health topics.
By inspiring children's imaginations with fun and excitement, the Dent Strong team makes dental education unforgettable.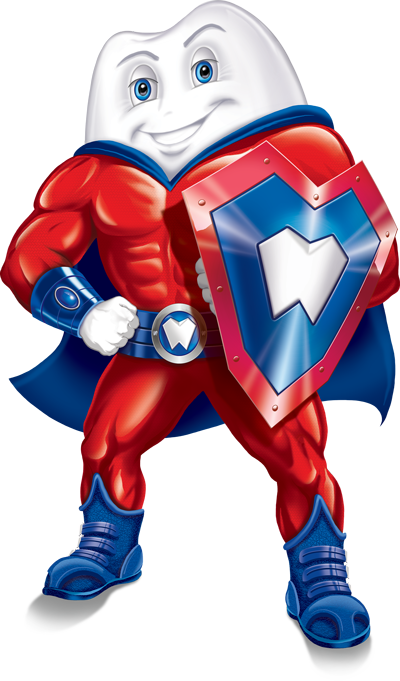 "Play is often talked about as if it were a relief from serious learning. But for children, play is serious learning. Play is really the work of childhood." – Fred Rogers